We are thrilled to announce the release of Scheduler 7.5.0 – our latest release is designed to transform the way you optimize your schedules with enhanced stockpile management.
Stockpile Management
This release gives you greater control over various aspects of stockpile management, including accumulation, recovery, expansion, drawdown, and closure.
With Minemax Scheduler 7.5.0, you can categorize your stockpiles into groups. This allows modelling of more detailed scenarios, such as segregated stockpile fingers on a limited capacity ROM pad. By defining the ROM pad as a stockpile group that contains the finger stockpiles, Scheduler 7.5.0 allows a capacity constraint on the group to enforce the pad's limits, and movement constraints to control total movement to all stockpiles within the pad.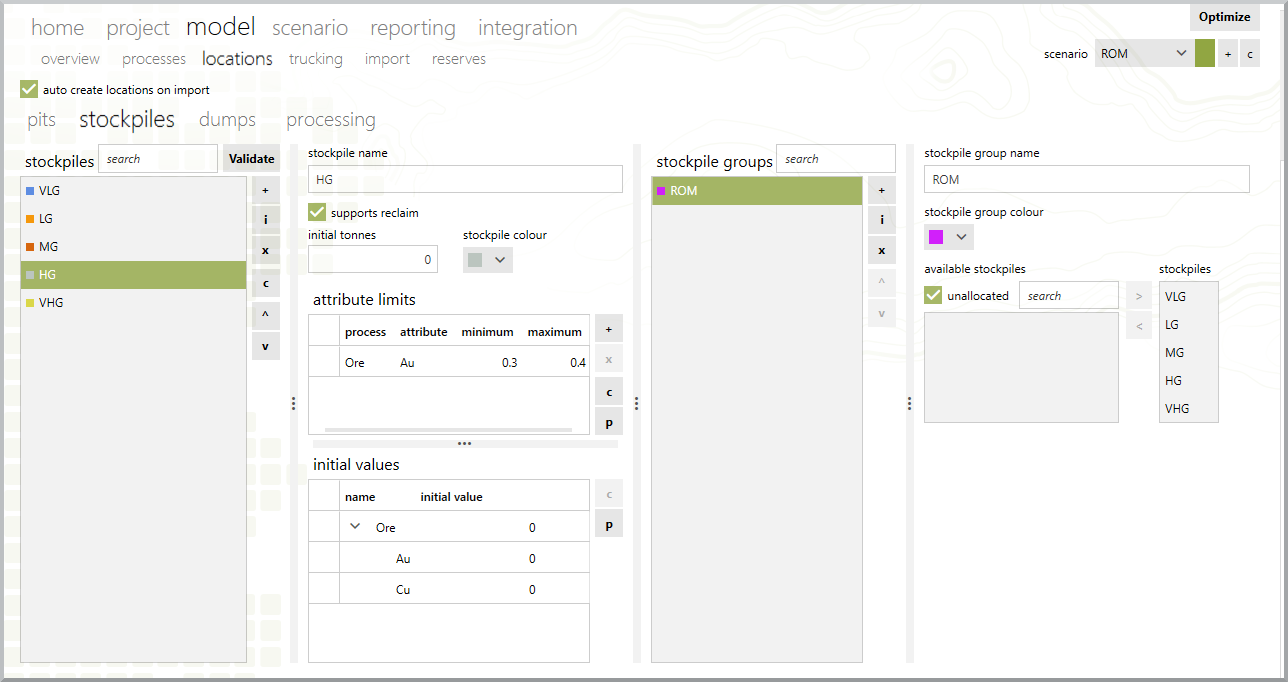 Stockpile capacity is now controllable through scenario constraints and can therefore vary over time. This allows modelling of stockpile capacity expansion and drawdown, as well as stockpile opening and closure.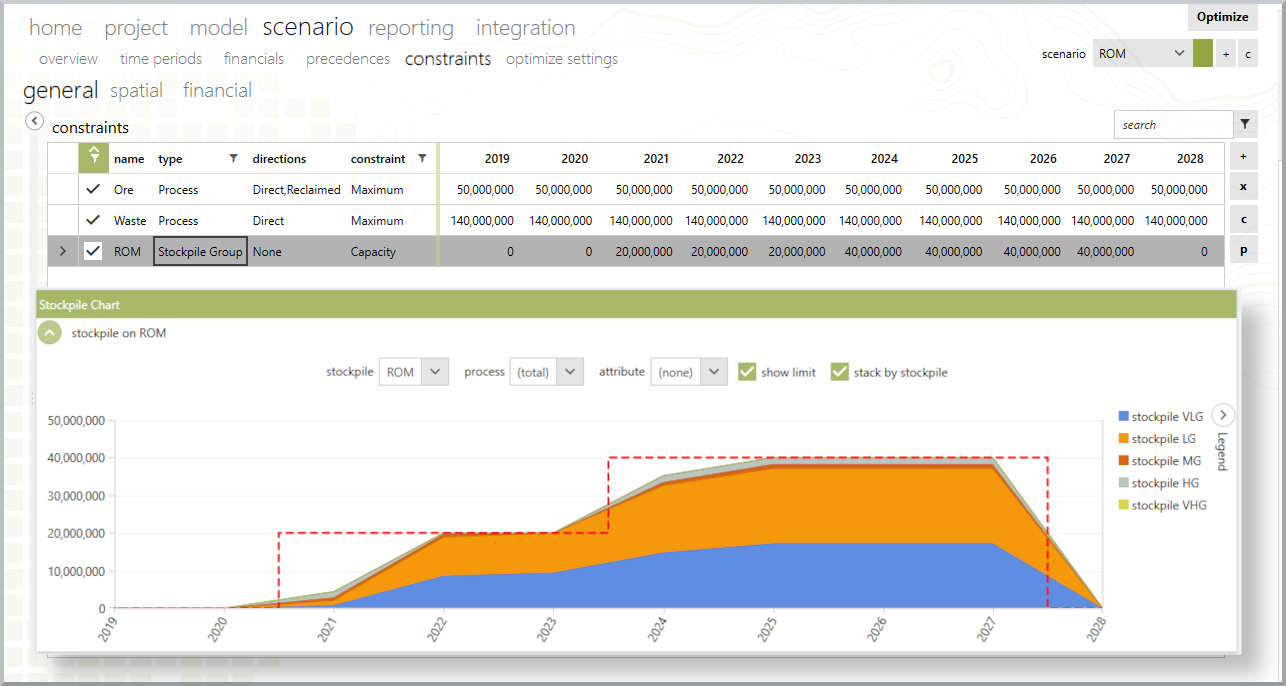 We have made it easier to constrain movements in and out of individual stockpiles (and groups) through the use of minimum, maximum, cumulative, and difference constraints.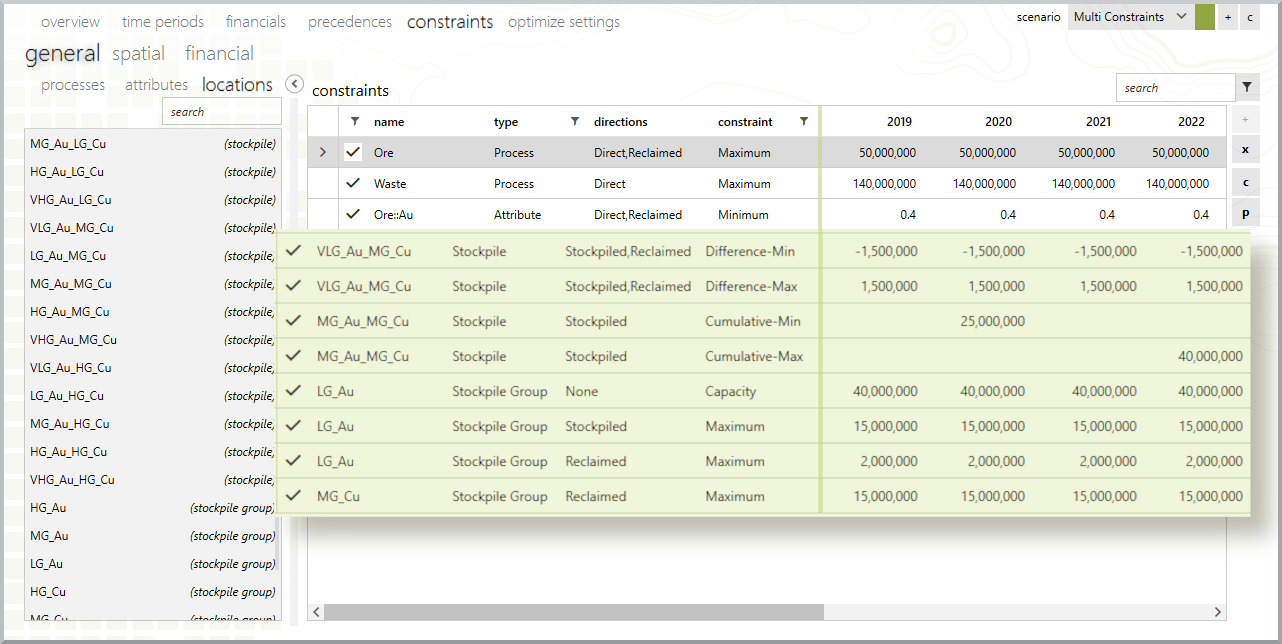 Additionally, capital expenditure is appliable to stockpile movements, providing more options to maximise the true NPV of projects.
Reporting
To improve clarity and organization, we've added stockpile initials to the Reserves Report. You can also export the remaining reserves for all periods into a single report, making export and analysis easier than ever.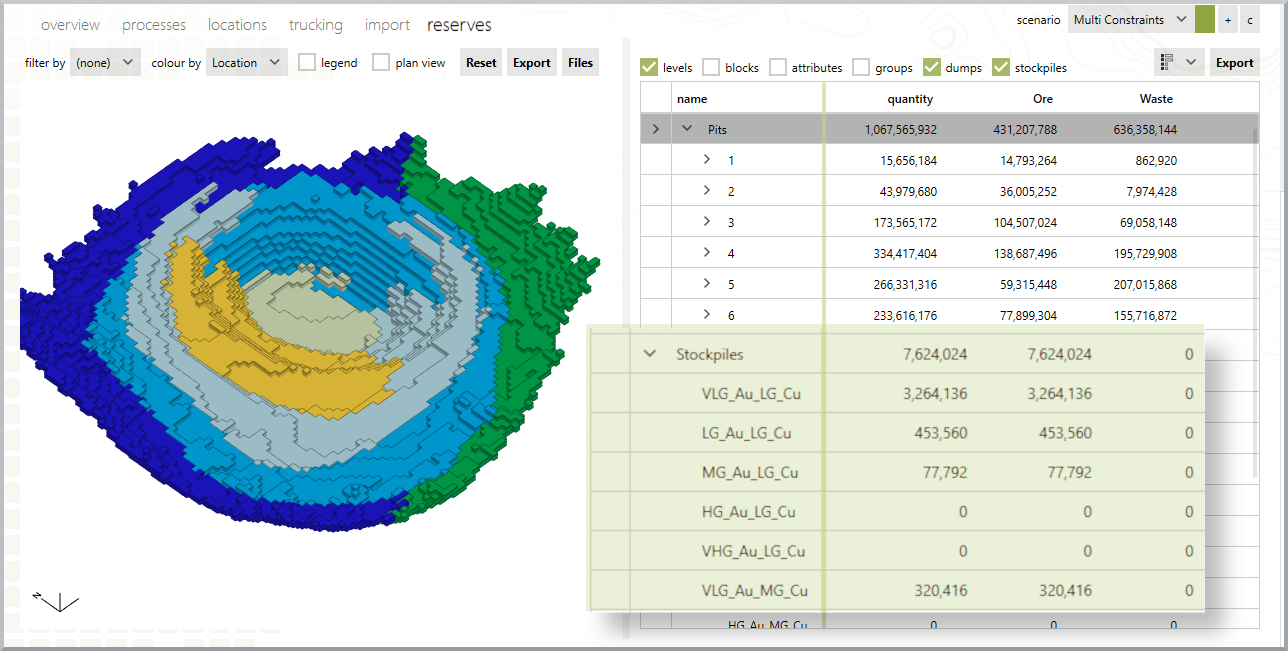 Multiple Cloning
Our enhanced cloning feature streamlines your workflow and increases productivity by allowing you to clone multiple processes, stockpiles, and capital expenditures with just a few clicks.
Updated Technology
This release of Minemax Scheduler uses updated technology to store your project data. When you first open Minemax Scheduler 7.5.0, you will be prompted to create a new repository for your projects. For details on what has changed, please read Minemax Scheduler 7.5.0 Repository Upgrade Notice.
Upgrade Today
Minemax Scheduler 7.5.0 is available now for all maintained and subscribed users through the Minemax Software Manager (MSM). Contact our mining consultants for more information on this release or to discuss any specific requirements.