Minemax have released Minemax Planner 4.3.1 for high-level strategic mine planning and pit optimization featuring a new dark theme option. This follows the successful launch of dark backgrounds in Minemax Scheduler and Tempo in April.
The dark theme option is a popular alternative to the traditional white background and brings the benefits of reduced eye strain, improved readability of tables and charts, and better contrast in images.
Users can easily switch to the dark theme using the settings menu on the home screen.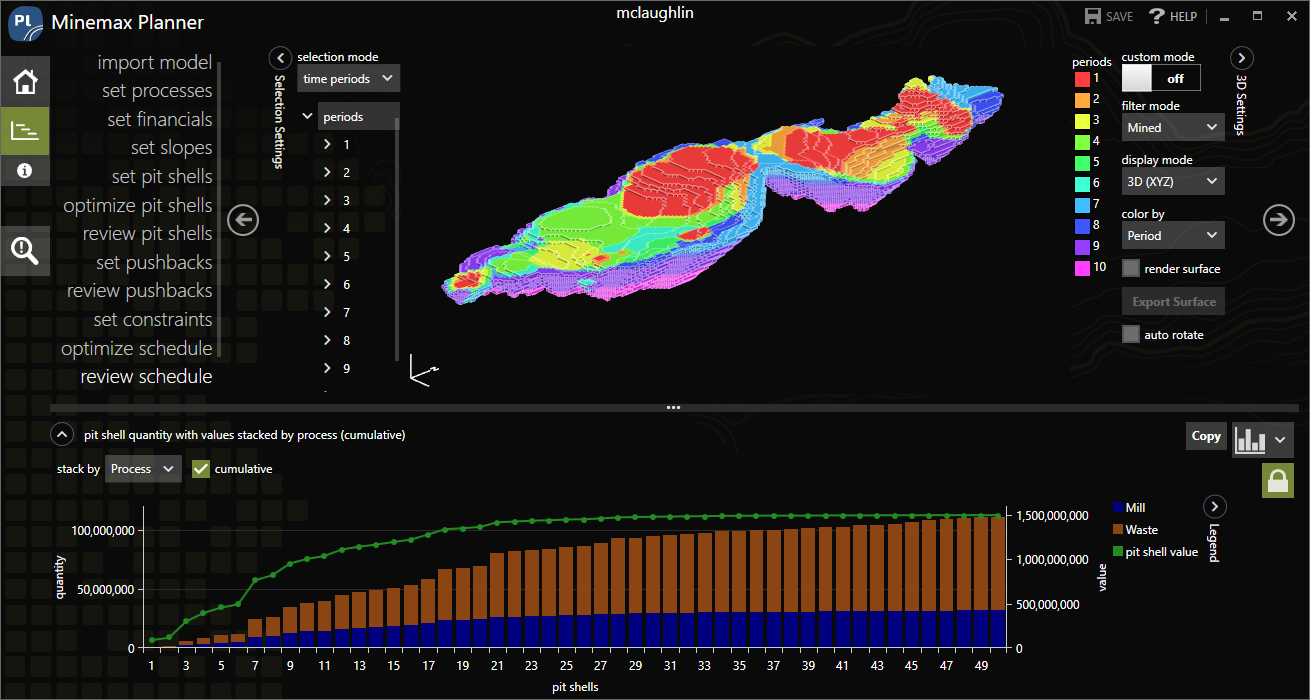 The new version is now available for all maintained or subscribed Minemax Planner users through Minemax Software Manager (MSM). Not a registered user? Download the Minemax Planner demo to experience the dark theme in Planner.