Meet Richard Diaz: Minemax guru, family man, and hard-core Coloradan. Richard is a senior mining engineer who has been serving our customers in the Americas, helping them realize the untapped potential of their mine planning projects, for many years.
Richard is known for his untiring enthusiasm and positive energy, and if you have had the chance to catch one of his software presentations, you'll see what we mean. Richard has a breadth of talent across so many topics, he is often sought out by clients and team members alike to solve tricky problems with many dimensions.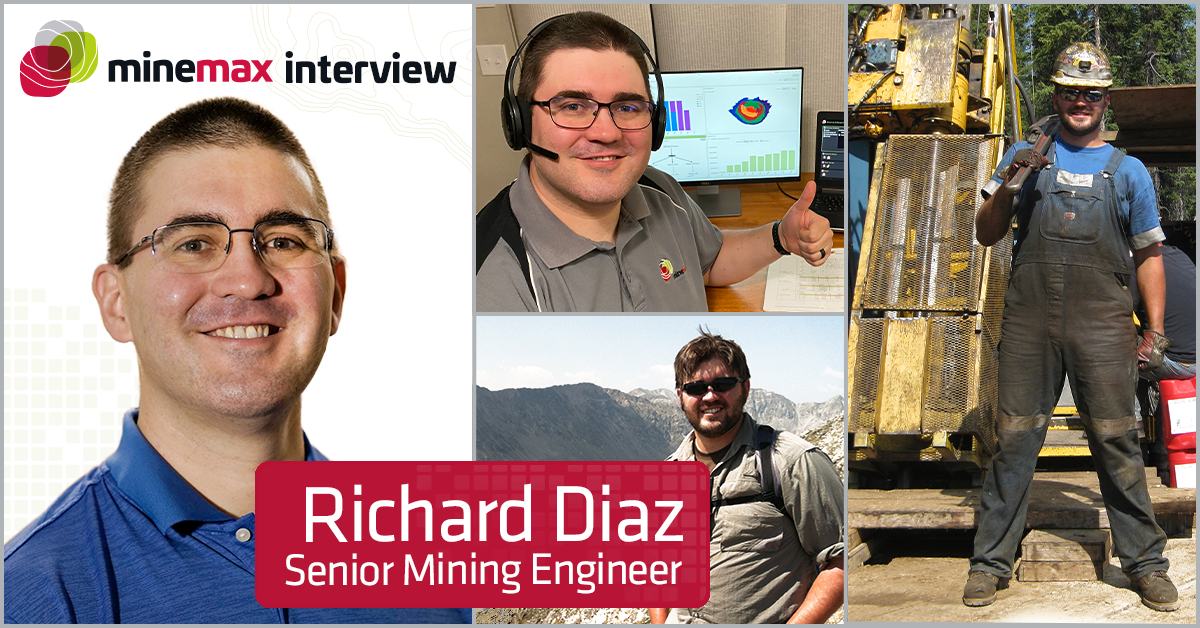 We caught up with Richard to find out what's the secret to all his achievements.
You can find this out and more in this interview.
Can you tell us a little bit about your background and what inspired you to pursue a career in Mine Planning? 
I started out in operations and really saw a chasm between the shovel in the dirt and what was being planned in engineering. It was like watching the Telephone kids game unfold in real time on a massive scale. As I worked my way through my career, being exposed to a wide variety of mining disciplines, I realized that the success of the mining company relied on planning the mine and mining the plan. Operational success hinged upon a fantastic mine plan executed well. A lot of thanks go out to all of those who shaped this path and mentored me along the way.
What is the reason behind you joining Minemax 5 years ago? 
As I focused more and more on mine planning, I realized that Minemax was the market leader in this space. The innovations delivered regularly to an exceptional product line, along with the stellar reputation of the founder, Jim Butler, put Minemax at the top of my job posting notifications. After a long wait, a position finally opened, and I was blessed enough to have been selected.
What does your typical day at Minemax looks like? 
I usually start my day catching up on what happened in Australia during their workday. It reminds me of shift meetings before starting work at the mine dry. Once I'm up to speed internally, I start helping our customers with their mine plans.
Whether it's a support ticket or some consulting work, I really enjoy interacting with such a diverse group of people from a wide variety of nationalities in our industry. I usually try to get up early to interface with European and African customers, then transition to Eastern Canada and South America, moving on later in the day with those closer to my time zone. Finally, I can usually catch someone from Perth before I spend some time with my family. I love a day filled with discussing mine planning and educating people on our products.
What is your favourite part of your job? 
It hasn't happened in a while, but I do really enjoy traveling to site or someone's office to deliver training. My mom was a teacher and she definitely inspired me to find joy in sharing knowledge and educating people. It's even more fun to do it at customer's locations, as you get to experience their daily routine. This greatly helps me to walk in their shoes, which oddly enough translates extremely well into helping them with their mine plans.
What are some challenges you face at work? 
Minemax Scheduler is an extremely flexible tool, and as a result, there are many ways a mine planning problem can be approached. Being the shortest tenured employee in the company, it's so awesome to be surrounded by such vast experience. It's so much fun when I get to sit down with Matt Labonte or Joe Kraft in the Denver office and dig into a unique challenge at a particular mining operation to uncover an elegant solution.
What has been your biggest achievement at Minemax so far? 
I've presented at conferences before, but never on such a highly technical level as I did at the SME conference a few years ago. Matt and Joe were a huge help in picking a topic and putting a paper together. As I walked into the room, I got truly nervous for one of the only times in my life. Minemax founder Jim Butler was there, a few of my college professors were there, and many colleagues and clients. I presented the paper, had some tough questions, but I ended up really enjoying the experience.
What is still on your wish list for your professional life? 
There is some serious math that underlies mine planning, especially in our product line. I wasn't a strong math student in university, so I would love to be able to spend some time strengthening that part of my skillset. It would be great to get a masters in operations research at some point, but in the meantime, I'm glad Matt LaBonte in our Denver office and Leon Blackwell in our Perth office understand the math well and are wonderful at explaining it to me.
You are a dad to four beautiful girls. This sounds very busy. What's your secret to a happy life? 
My Christian faith really guides me, and my wife is extremely supportive of everything I do. If I had to give some advice, I would say that being intentional and humble with others has really served me well. Whether it's carving out individual time for each of my daughters or focusing on a customer with all my attention, people really respond to undivided attention. It's such an easy thing to do, yet you must remain vigilant in doing it. You can learn so much from everyone you interact with, and if you're trying to multitask or your mind starts wandering, you'll miss so many opportunities to learn from others and strengthen relationships.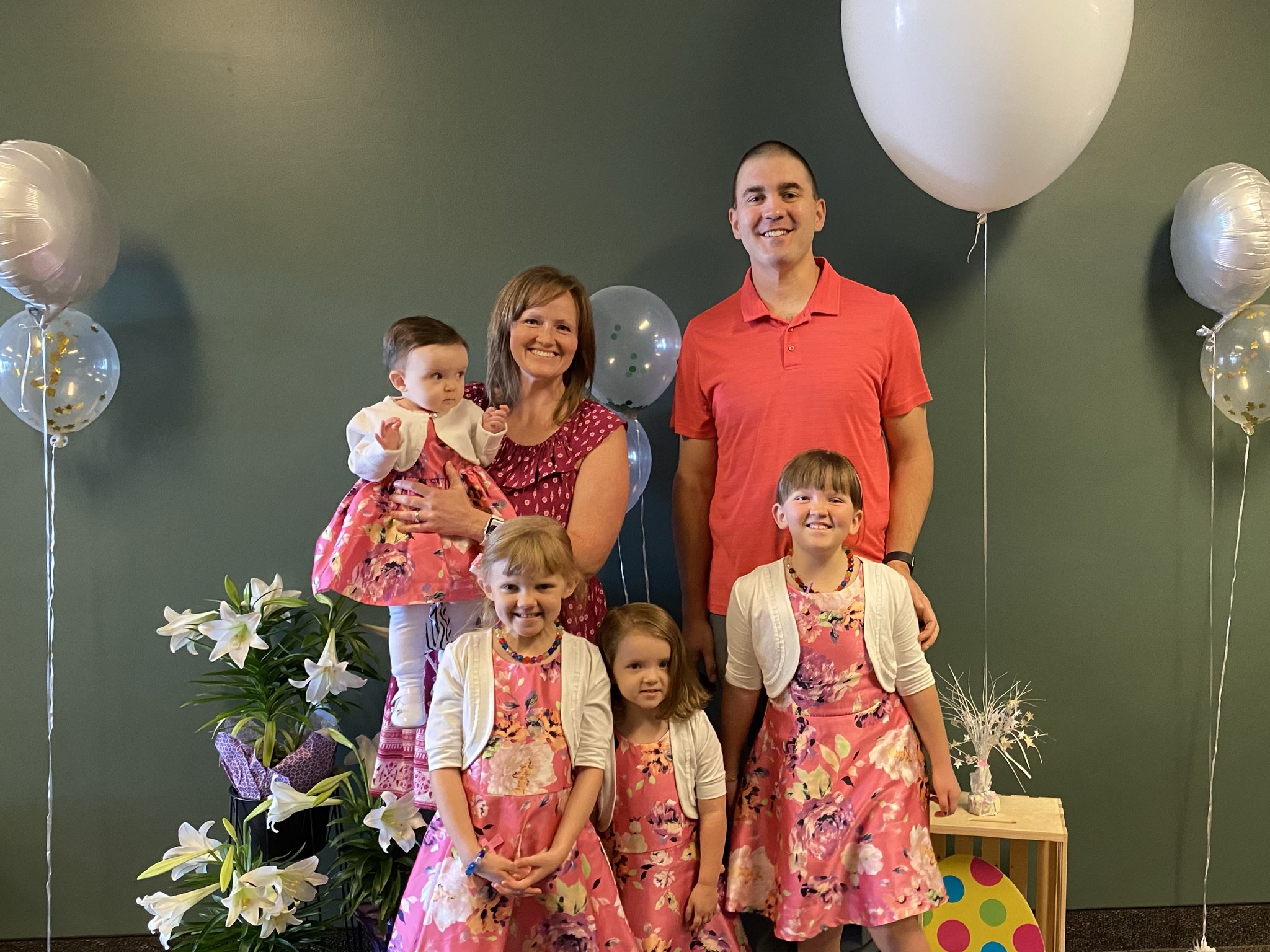 Thank you for participating in this interview and for being a big inspiration to others!
If you'd like to connect with Richard, you can reach him here.