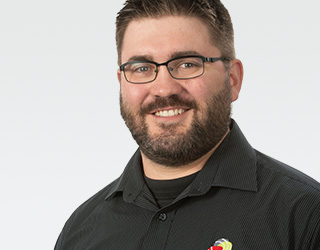 Richard Diaz
Adventurous heart. Problem-solving mind. Richard is the kind of guy who loves to walk you through how to solve your problem, leaving you empowered to solve others on your own.
Many years into a Computer Science degree, Richard recognized it wasn't really compatible with his appetite for outdoor adventure. A change to Mining Engineering subsequently provided adventures in Appalachian underground coal and Alaskan helicopter drill rig maneuvers.
Now he supports our customers globally, with a primary focus on North and South America, helping them to unlock their mine planning and scheduling potential, while at the same time assisting the poor and marginalized.
When he's not at work, you'll find him sharing his love of adventure with his wife and kids, connecting with folks at church, attempting to rebuild a '78 Ford, or finding some excuse to go as far off the beaten path as he can in the Rocky Mountains.