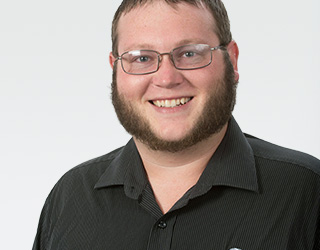 Matthew LaBonte
Scrutinize. Analyze. Optimize. Realize. Out-of-the-box thinker who likes to optimize everything everywhere and who believes in the power of thorough troubleshooting.
With several businesses in the family, Matt grew up talking about revenue, costs and profit, as well as participating in key business decisions. As a part of his Mining Engineering undergraduate degree, he took a few economics classes. Then he discovered Operations Research, and everything changed. He continued his pursuit of optimization in his Masters degree, and now uses both degrees to help mining companies across the globe.
While not helping clients with their optimization issues, he enjoys using his skills elsewhere. He has been known to use optimization techniques on his fantasy football team, video and board games…and the odd hand of poker.