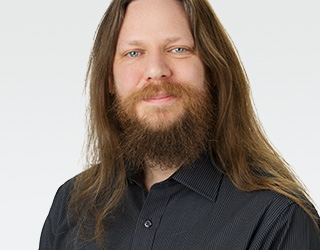 Leon Blackwell
Minemax code guy for over a decade. Creates things, solves problems, makes stuff better.
Leon has always been drawn to computers; he started programming at age 9, and was hooked.
After studying computer science and physics at university, he abandoned his PhD to join Minemax. He enjoys solving real problems whether they're related to software, mine planning or finding the optimal coffee to sugary-snacks ratio for coding marathons. While working on all of Minemax's products he has seen how our software can help people achieve great results…while making a mine planner's job as easy and fun as possible.
When not at Minemax, he spends his time with his family, playing computer games, and scribbling new and interesting pieces of math in the corners of paperwork.