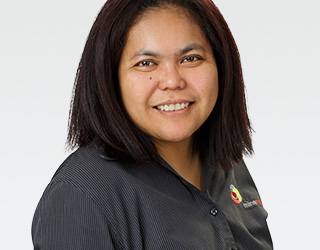 Jane Colin
What do software testing and hospitality have in common? Care, detail, attentiveness… (Jane's the master of both.)
Jane was born and raised in the Cocos (Keeling) Islands and came to Perth to complete her education. After finishing her software engineering degree, she stayed on to pursue a career as a software tester.
Jane is very fastidious about her job, and enjoys contributing to our quality products. She is responsible for all levels of software testing at Minemax, including resolving defects and assisting with customers' support inquiries.
At home, she's often busy with family members who come down from Cocos. She keeps fit by taking Zumba, Konga and body combat classes, but her real passion is footy (aka Australian Rules Football). She's a big fan of the West Coast Eagles and never misses a game.