Mine planning engineers often need to employ various tools outside their planning software to calculate haulage before they can produce detailed plans that respect trucking requirements. This process can be very frustrating and time consuming.
Tempo 3.1 addresses this troublesome process through integration with the new Minemax Haulage technology. This latest technology from Minemax gives planners the ability to calculate cycle times as an integral part of their detailed scheduling process with no need to step outside their planning software. The result is one seamless workflow that includes both scheduling and haulage.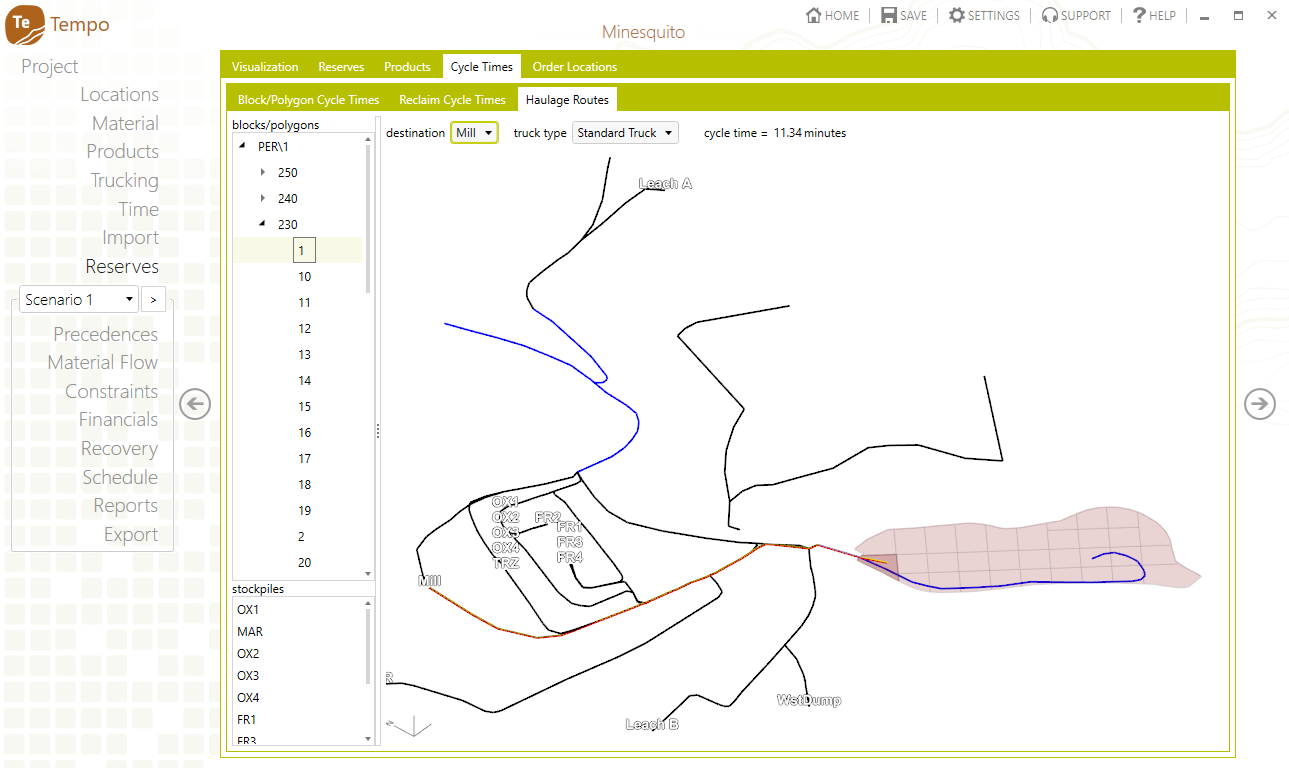 The setup in Tempo is very easy and only requires a few inputs such as haulage strings and speed parameters to generate cycle times. The cycle time calculation can be then visually validated for all routes so planners can rest assured their haulage parameters are accurate.
Tempo 3.1 with Minemax Haulage is now available for all maintained and subscribed users through the Minemax Software Manager (MSM).
Download the Tempo demo to see how easy integrated scheduling and haulage can be.