For many detailed mine planners, developing a workable schedule that meets all operational constraints can be a problematic task. Often detailed mine planning software treats constraints as soft targets which can be violated, resulting in a schedule that isn't practically achievable.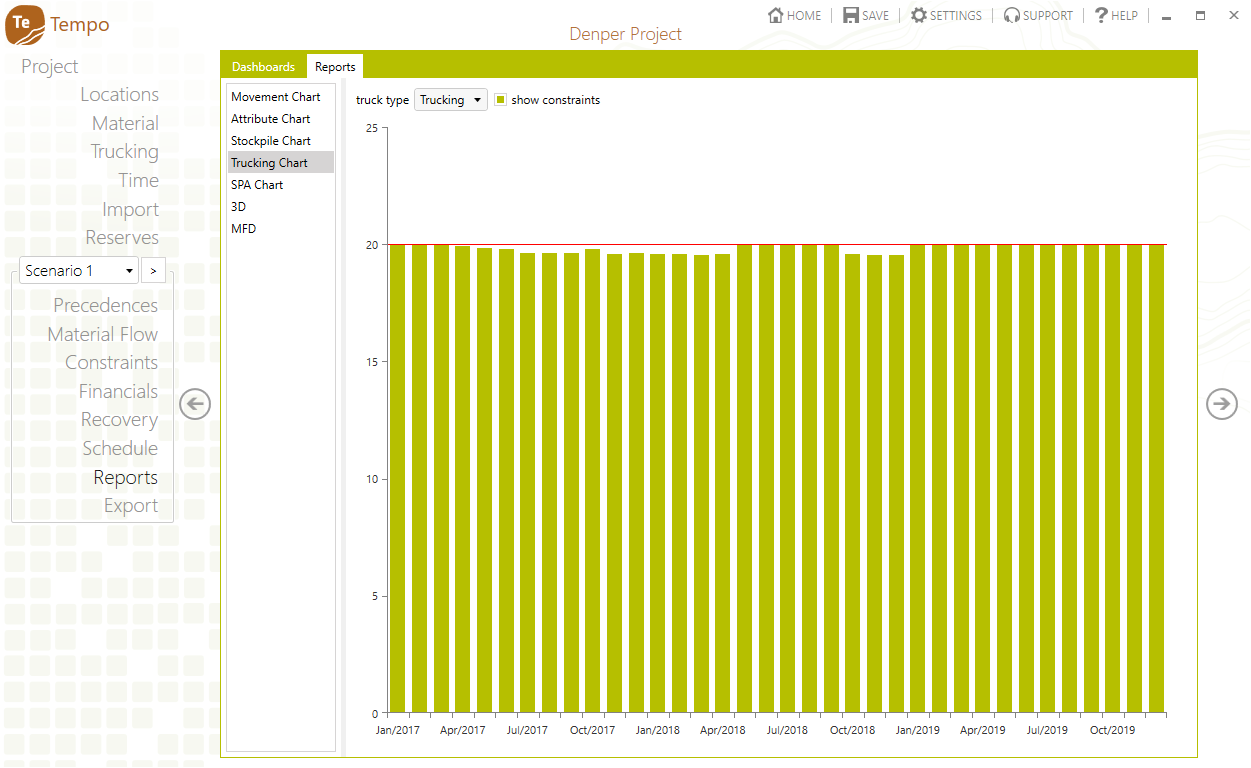 The all-new Tempo for developing practical detailed plans is different. Tempo treats all constraints as hard limits, giving you the assurance that every one of your constraints, including trucking, will be satisfied. This is true for all schedules developed in Tempo, regardless of which scheduling mode you use, or what kind of model you have.
Watch this short movie to see how easy it is to develop a polygon-based schedule that meets your trucking constraints.
For more details on the new Tempo, download the Tempo demo including short tutorials for both polygon- and block-based scheduling.