Tempo 1.2 for Integrated and Optimized Mine Planning has now been released. With this new version, users can now set-up stockpiles for use in Tempo's powerful optimization engine. While considering both capacity and blending constraints, Tempo will determine when material gets stockpiled and when it is reclaimed in order to maximize utilization of the mineral resource.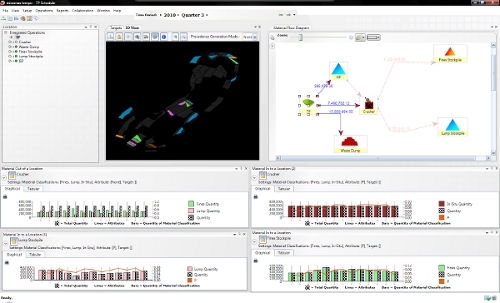 The graphical material flow layout in Tempo makes it easy to set up both intermediate and final product stockpiles. Tempo is the first mine planning application with the capability to handle mine planning across the short-, medium-, and long-term horizons. Mining companies can now use a single, easy-to-learn application for mine planning across the all levels of their mine planning process from strategic to operational. Benefits include:
Develop standardized, more practical and better integrated plans,
Cut down the time required to develop and modify plans, and
Reduce the total cost of ownership.
Please contact us for more information.