Minemax are pleased to present a new dark theme option in Minemax Scheduler 6.5.1 for strategic mine planning and in Tempo 3.1.1 for detailed mine planning.
Scheduler and Tempo users can now switch their applications to the dark theme to reduce eye strain or fatigue at night. Other benefits include improved readability of tables and charts, and better contrast in images. But if dark isn't your thing, don't worry: you still have the choice to continue in the classic light theme.  For both products, the theme choice is available under SETTINGS.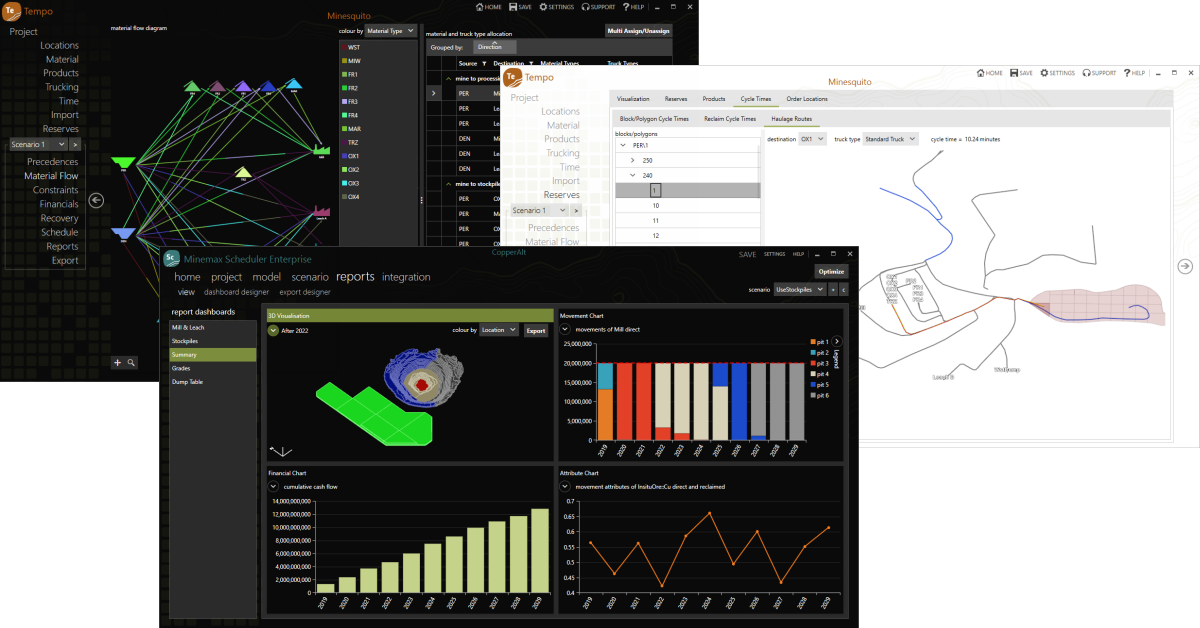 Minemax Scheduler 6.5.1 also includes new internationalization enhancements that allow mine planners to use different number formats when importing csv files.
These new versions are now available to all maintained or subscribed Scheduler and Tempo users through Minemax Software Manager. If you are new to Minemax technology, free Demo and Viewer editions are also available to you through the Minemax Software Manager. Download and discover the Minemax user experience.