We're excited to unveil our latest software enhancement in Minemax Scheduler: Minemax Haulage. This technology, first introduced in Tempo for detailed mine planning, will soon be integrated into Minemax Scheduler for strategic mine schedule optimization.
With this embedded functionality, you will be able to quickly calculate and validate truck cycle times for your haulage routes to processing destinations, stockpiles, and waste dumps during the project set-up.  Logical workflows will guide you through the configuration, so you can leverage all the power of Minemax Scheduler to deliver optimum mine plans considering trucking constraints and any associated CAPEX.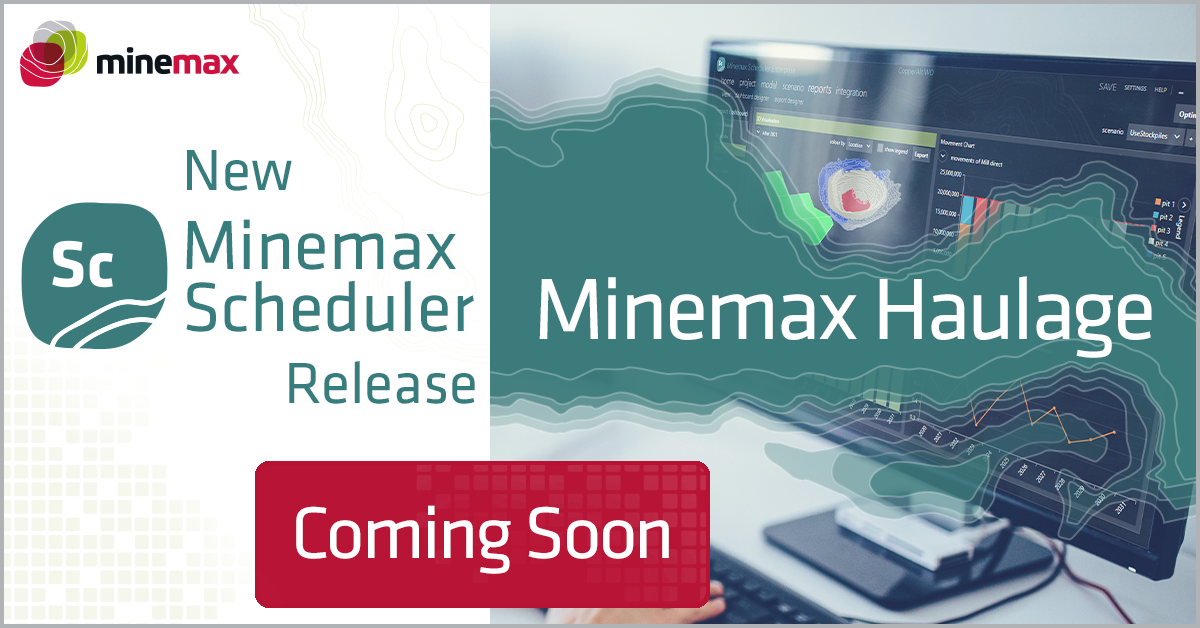 This new functionality will improve your workflow efficiency, and also give you more confidence that your trucking requirements are accurately calculated and mapped into your scheduling model, without the reliance on external tools.
Once released, the new version will be available to all maintained Minemax Scheduler users.
Follow us on LinkedIn for more updates on this upcoming new release.