Minemax is pleased to announce the release of Minemax Scheduler 7.3.3 with Custom Visualisation. This version includes several functionality enhancements that allow strategic mine planners to accomplish more than ever before in the software.
"Version 7.3.3 includes a range of great new features that our customers have been asking for. We look forward to how the expanded functionality in importing, navigation, control, and exporting will deliver greater efficiencies in each of their planning processes" explained Minemax CEO Joe Kraft.
Watch this below video to find out how you can benefit from the new features introduced in Minemax Scheduler 7.3.3
This new release includes the following feature highlights:
Custom Pit Bench Visualisation Importing
This feature allows mine planners without standard block model datasets to display the geometry of their mining locations in 3D. This is particularly helpful to coal mine planners as it enables the import of designed strip layouts to view their reserve and schedule.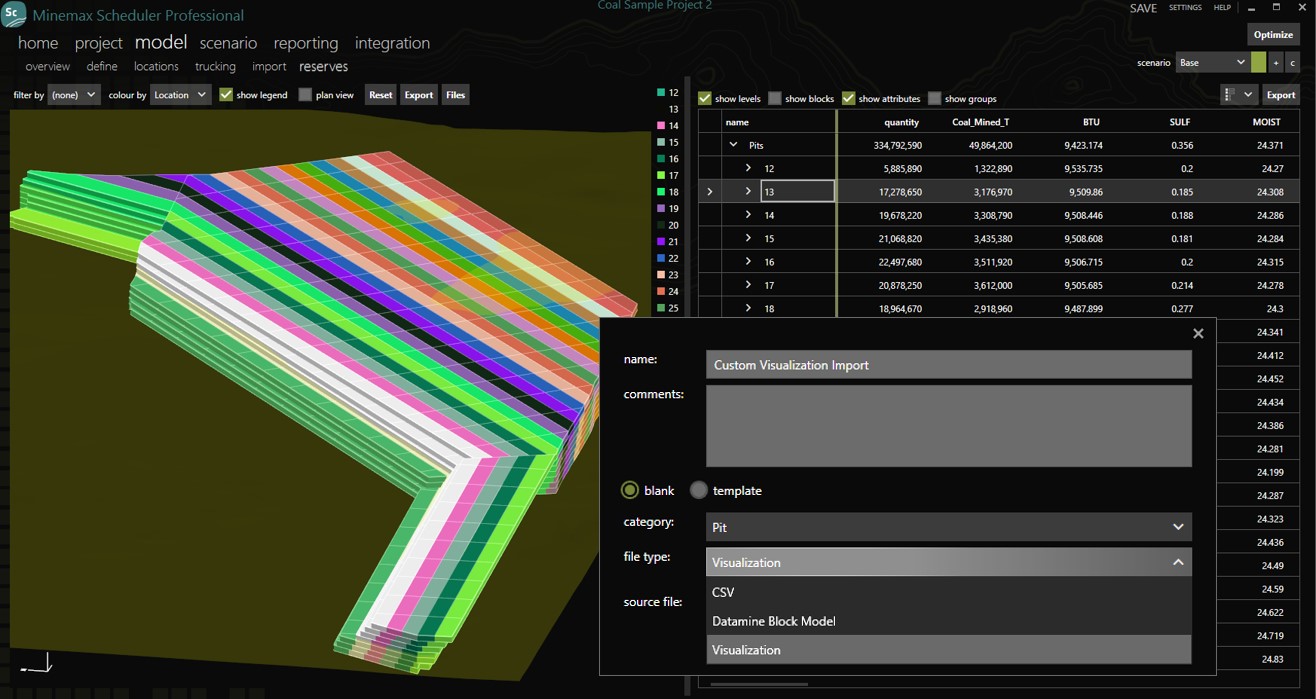 New Capex Instance Report
This new report table allows mine planners to quickly see the period-based timing and instancing of capital options exercised as a result of the schedule optimization.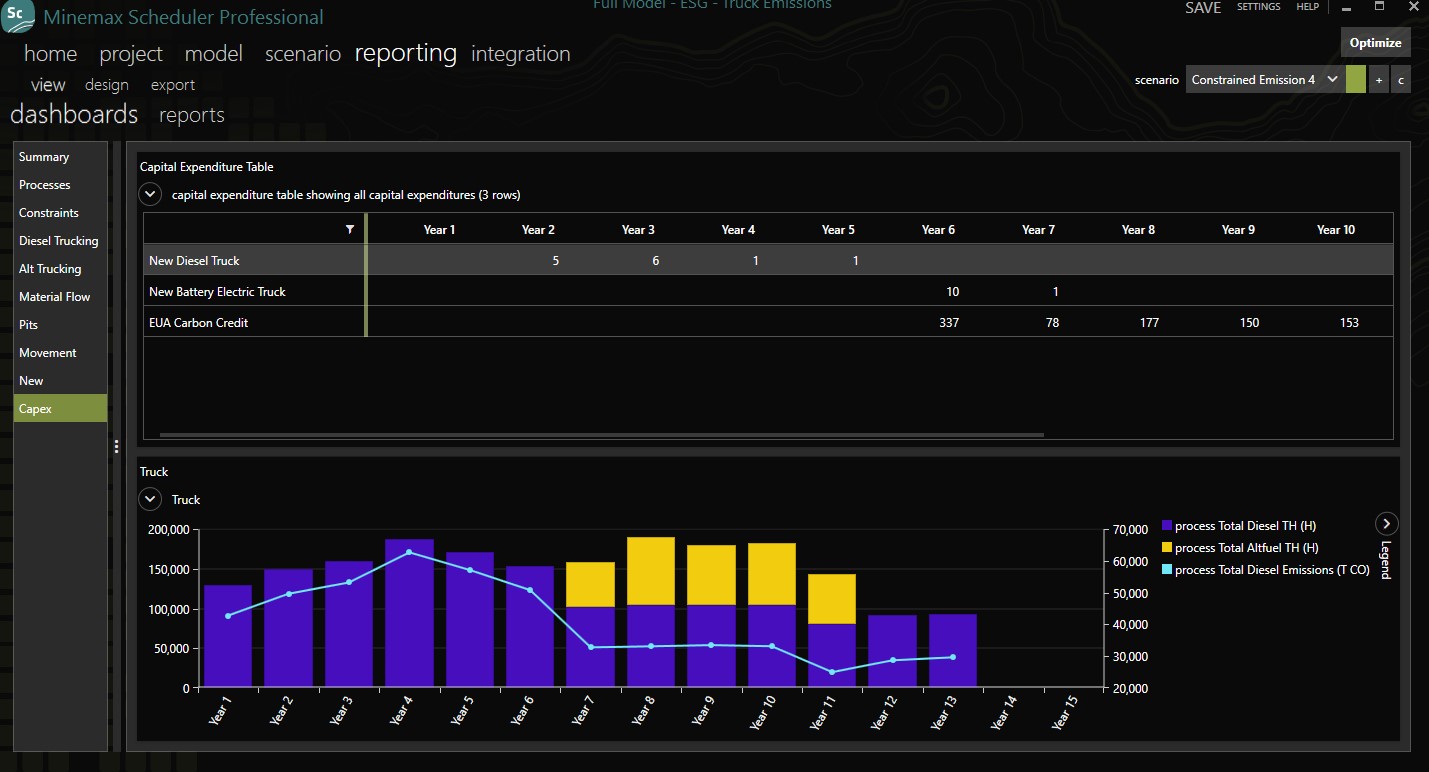 Multi-Unit System Support For Haulage
Mine planners can now define speed bins using either km/h or miles/h using a drop-down selector in the configuration for each truck type.  Then, when defining  haulage string files to import into your project, mine planners can also choose between meters, yards, and feet systems.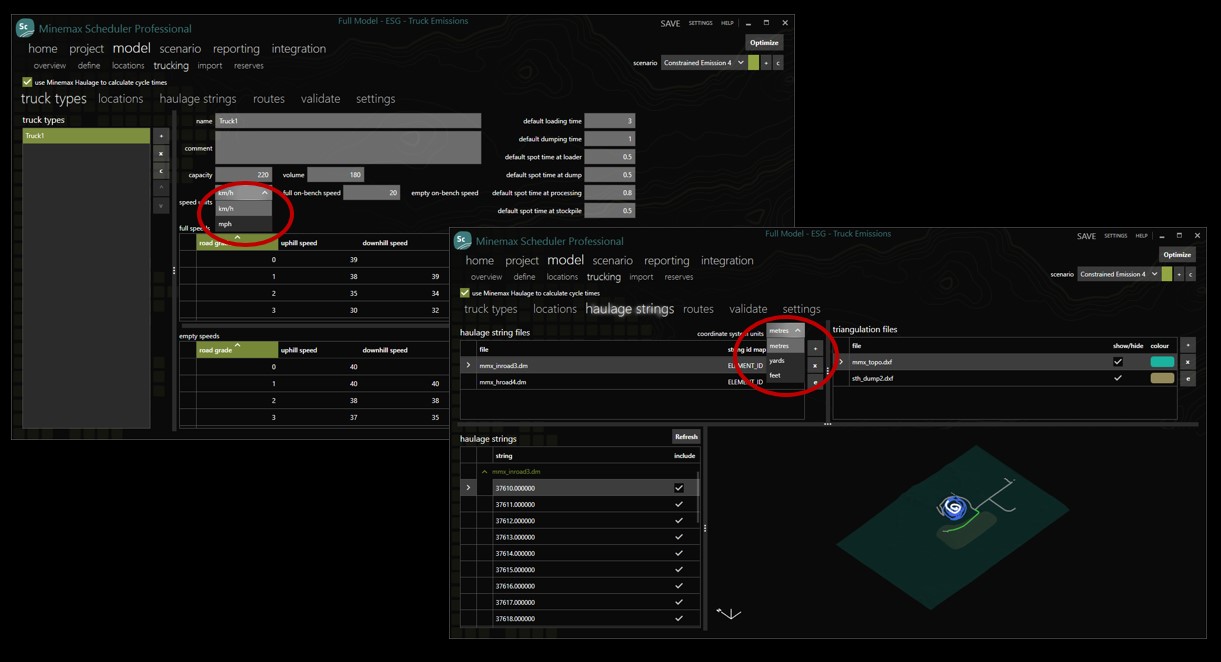 Batch Status Email Notification
The batch optimizer utility now allows mine planners to optionally enable email status notifications, which will send them a status summary email upon the completion of a batch, and upon the event of a failure during optimization.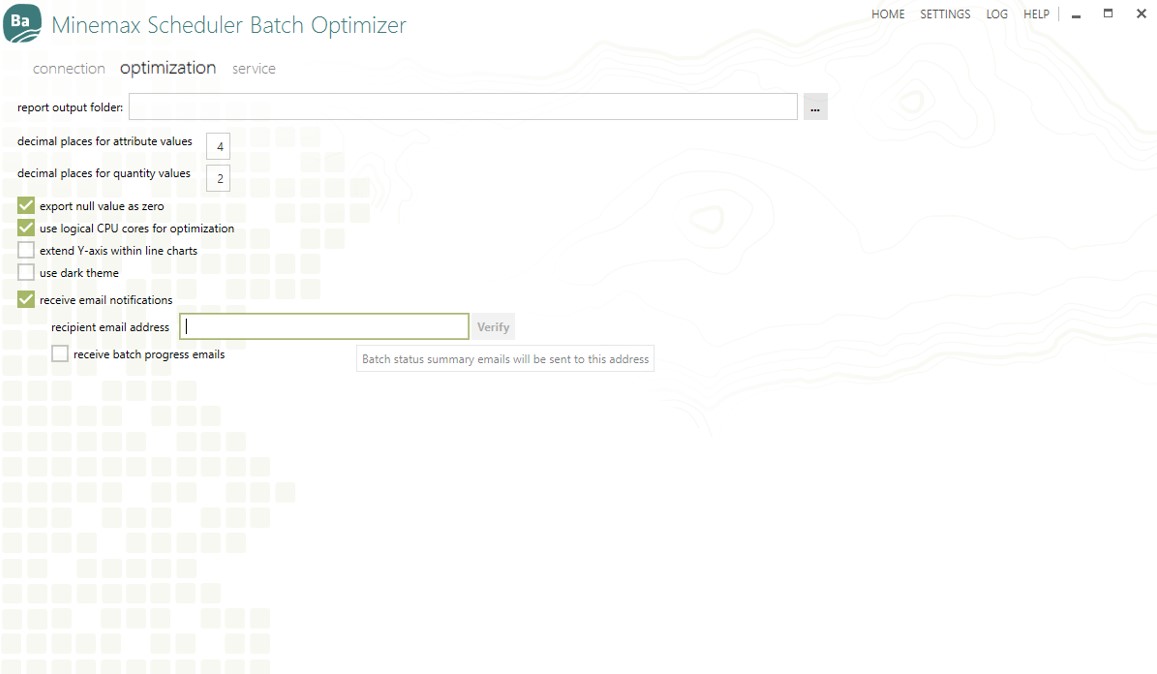 Multiple Item List Re-ordering
For those models with significant numbers of processes, mine planners can now reorder multiple items at once.
Post-Export Navigation
When exporting reports, a new post export confirmation window makes it easier to quickly access and open those reports without manual explorer navigation.
Enterprise Batch Scheduling
For Minemax Scheduler Enterprise customers, batches can now be scheduled for processing on remote machines. The Batch Optimizer's service can be installed on a high-performance server and users can use the Batch Optimizer application on their own machines to schedule batches for processing on the high-performance server.
External Command Options
In order to support those with the requirement to launch optimisations from outside of the software, project scenarios can now be optimized, and configured reports exported using the Windows Command Prompt or PowerShell.
New Optimisation Controls
New options give strategic mine planners more power for cancelling or stopping optimisations in progress, while giving them the option for keeping or discarding previous window solutions.
Once completed, the optimization processing time recorded for each scenario is now viewable on the scenario>overview page along with all the other relevant statistics.
The new version is now available for all maintained and subscribed users through the Minemax Software Manager (MSM).
For more details on this new release, contact our mining consultants who are always happy to discuss any specific requirements.