We are pleased to announce that a new version of Minemax Scheduler will soon be available!  Driven by customer feedback, this new version will include many new features, all of which are designed to help mine planners be more efficient in their planning processes.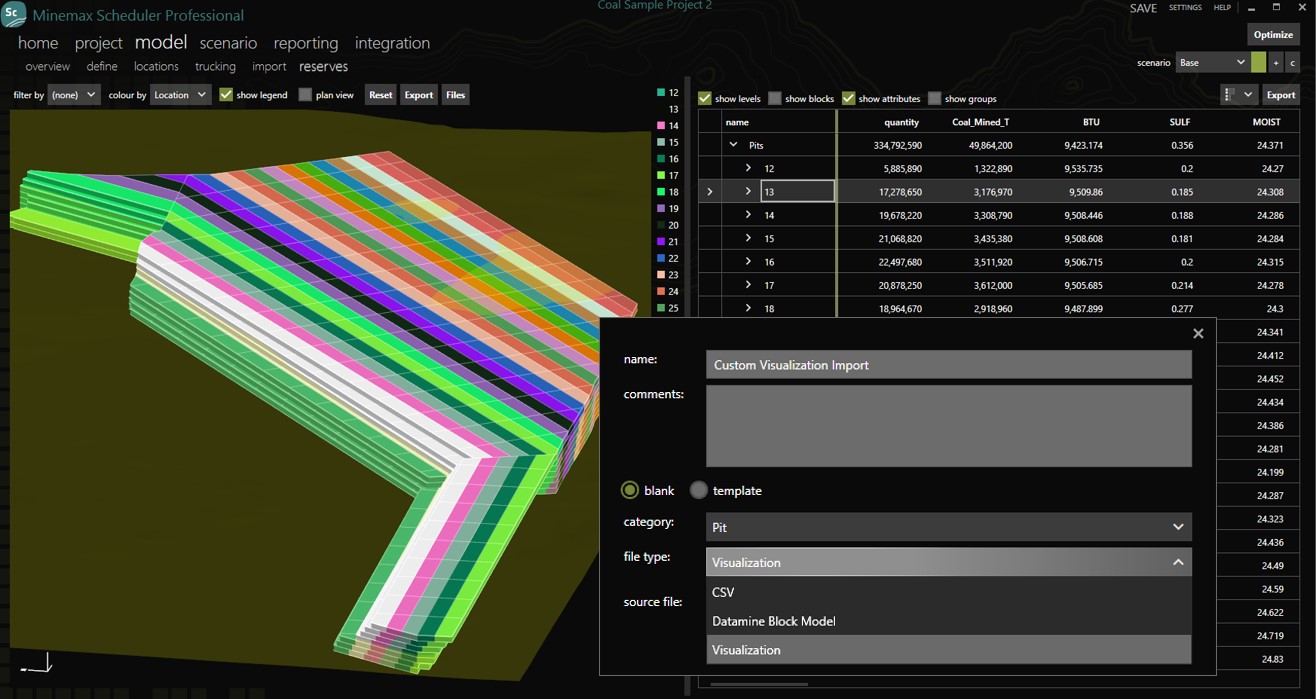 One of these features is custom pit bench visualisation importer that will allow users without standard block model datasets to display the geometry of their mining locations in 3D.  This feature is particularly helpful to coal mine planners as it enables the import of designed strip layouts.
Other great new features include a new Capex instance report, unit system support for haulage, multiple item list re-ordering, batch status email notifications, additional optimization command controls, and many more.
Once released, the new version will be available to all maintained Minemax Scheduler users.
Follow us on LinkedIn for more updates on this upcoming new release.