Minemax is pleased to announce the new release of Minemax Scheduler 7.2.3 for strategic mine schedule optimisation that features new Material Flow Diagram reporting option, enhanced 3D view, Minemax Haulage improvements and licensing changes to support automatic detaching of network licenses for offline use.
This new release includes the following feature highlights:
New Material Flow Diagram Report
Mine planners can now access a new report that displays material movement between locations within a material flow diagram. This new report, previously introduced in Tempo for detailed mine planning, provides a quick and easy way to validate material movements between locations.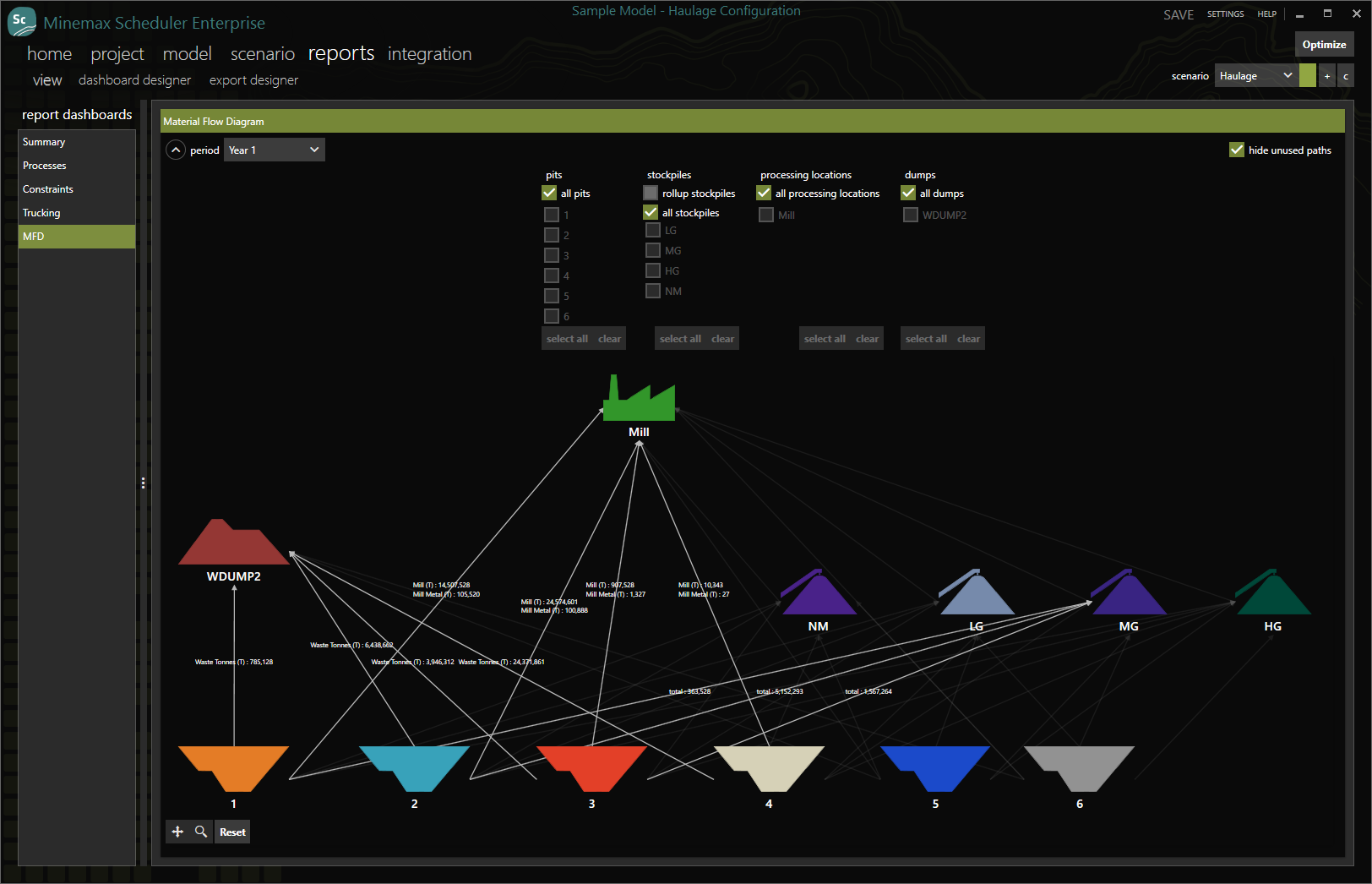 Enhanced 3D View with Triangulation Files
Mine planners can now load triangulation files such as surfaces and pit shells within the 3D View in the reserves menu and verify their reserve data in the context of geographical data.
Minemax Haulage Improvements
This release includes a new option to exclude locations from the configuration of Minemax Haulage which can be useful for haulage networks not covering all locations in a mining operation. With this enhancement, users can calculate cycle times for some locations and import cycle times for others, all within the same project.
In addition, a new validation option allows users to verify that haulage routes between locations and configured haulage strings are correct before importing.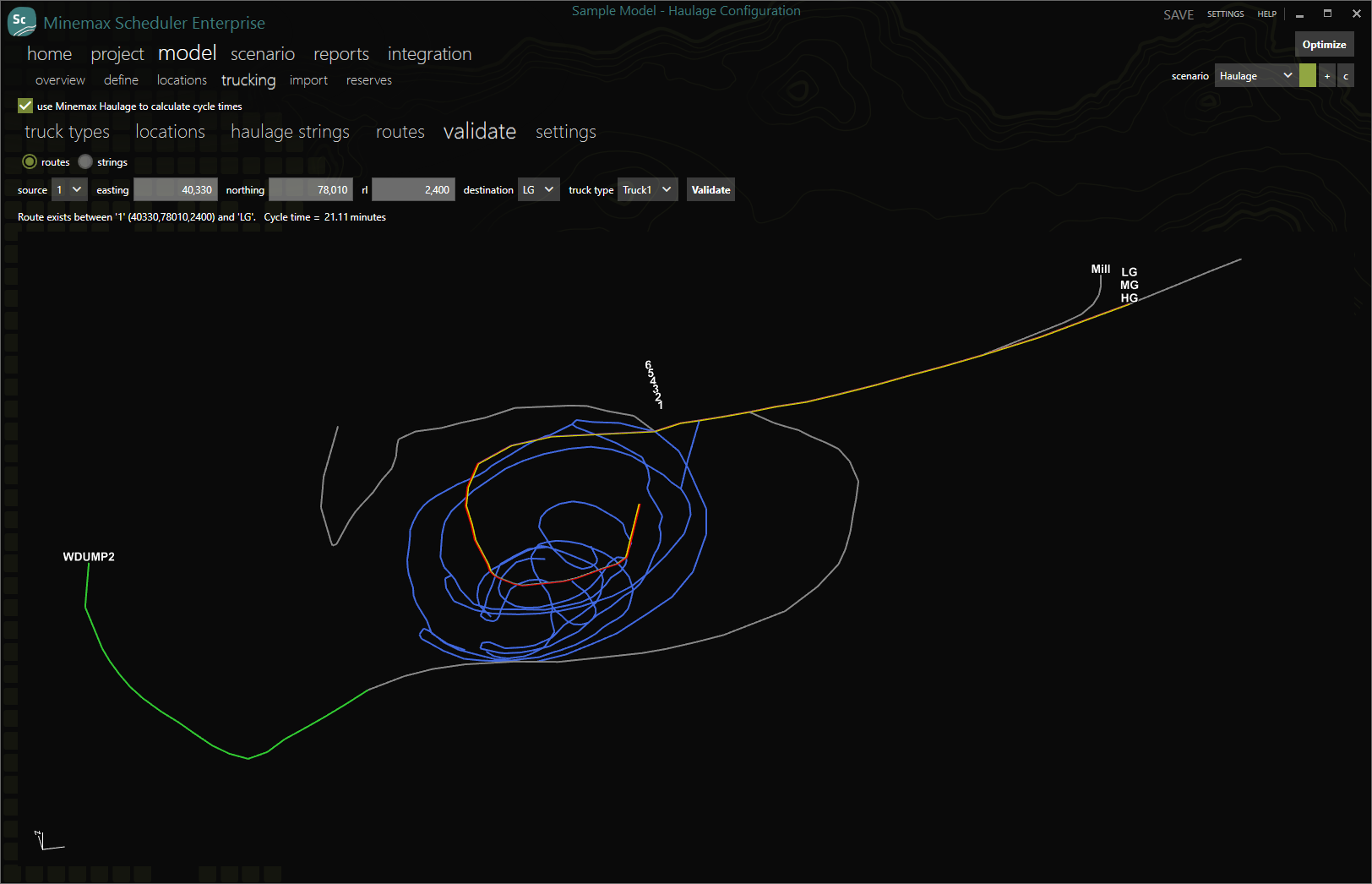 Licensing Changes for Automatic Detaching
Minemax Scheduler now supports automatic detaching of license seats from software-based network licenses. When the 'Automatic Detaching of Licenses' option is enabled, a license seat is automatically detached from the network license and attached to the local machine, for a specified number of hours, whenever a license is required. This allows users to continue working even if the machine loses its connection to the network license.
The new version is now available for all maintained and subscribed users through the Minemax Software Manager (MSM).

For more details on this new release, contact our mining consultants who are always happy to discuss any specific requirements.