Minemax is pleased to announce the release of Minemax Scheduler 7.1.0 that allows mine planners to model complex scenarios more efficiently, simplifying their modelling configurations.
With this new feature, it is now easier to assign direct, stockpiled and reclaimed movements to quantities, qualities and locations in the scenario setup. This makes modelling many situations simpler to configure and easier to adjust, all in one easy step.
One example of these scenarios is an operation that wants to control the ore reclaim from stockpiles to certain processing facilities in specified periods. Another situation is forcing the build of stockpiles to a required minimum balance prior to commissioning a new processing facility.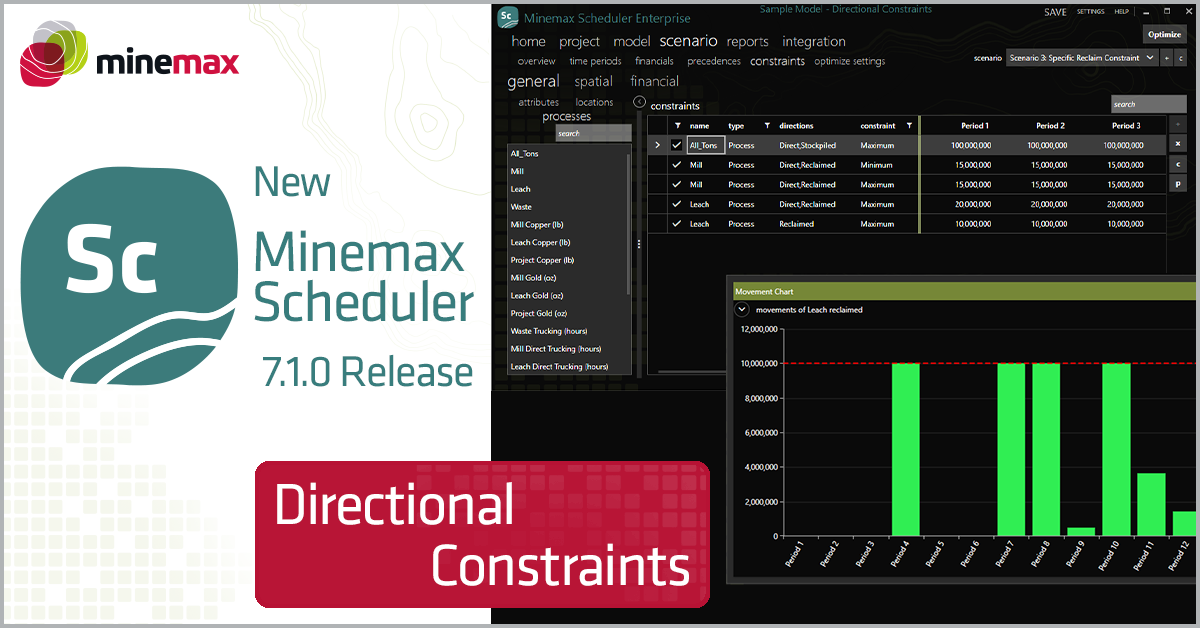 "This new development continues our journey of making Minemax Scheduler easier to use, while maintaining the same level of flexibility for solving complex mine scheduling problems. It enables mine planners to deliver practical strategic plans with maximum value, without the compromise on usability." adds Joe Kraft, Minemax CEO.
Minemax Scheduler 7.1.0 is now available for all maintained or subscribed Minemax Scheduler users through Minemax Software Manager (MSM).
For more details on this new release, contact our mining consultants who are always happy to discuss any specific requirements.