The long-awaited Minemax Scheduler 6 has been released at MINExpo 2012 in Las Vegas.
The Minemax booth was busy as clients and interested onlookers gathered around for the official ribbon-cutting ceremony Tuesday afternoon at 2:30pm local time.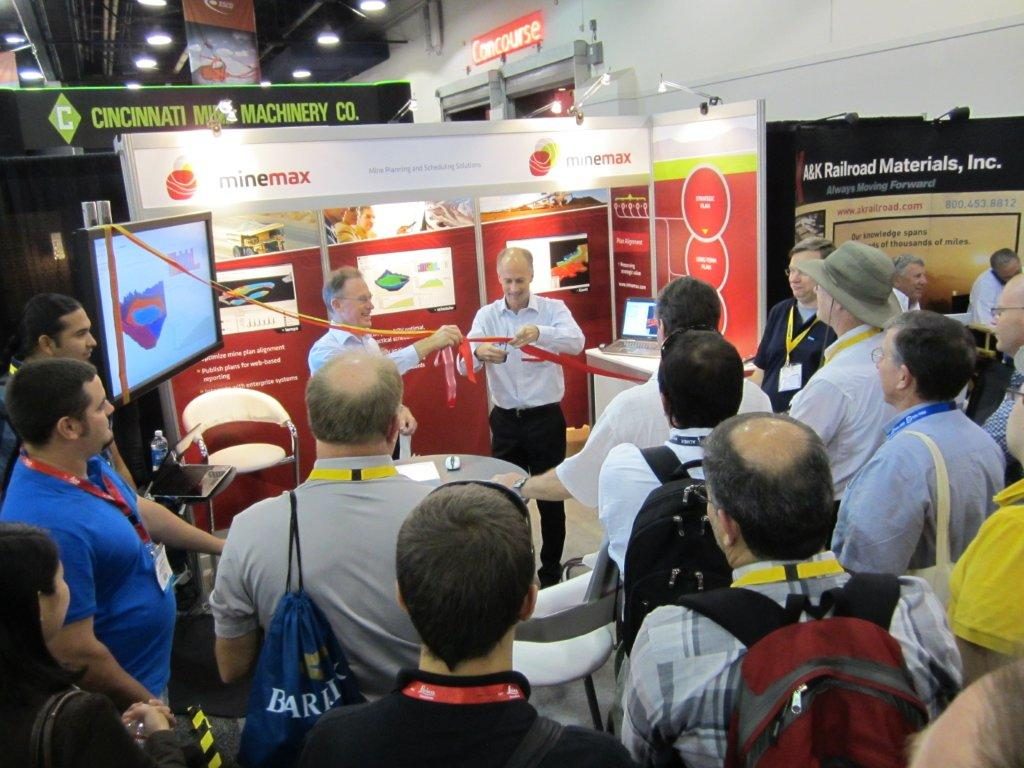 Phil Edmiston, Commercial Manager at Minemax, said, "The energetic atmosphere at MINExpo is a great backdrop for the release of the next generation of strategic mine schedule optimization. MINExpo is an impressive event, and the interest in Minemax Scheduler 6 has been considerable."
To celebrate the launch of Minemax Scheduler 6, a draw was held for a new iPad. All who stopped by the Minemax booth were invited to enter. We are pleased to announce that the lucky winner is Eder Lagos of Newmont Peru. Congratulations, Eder!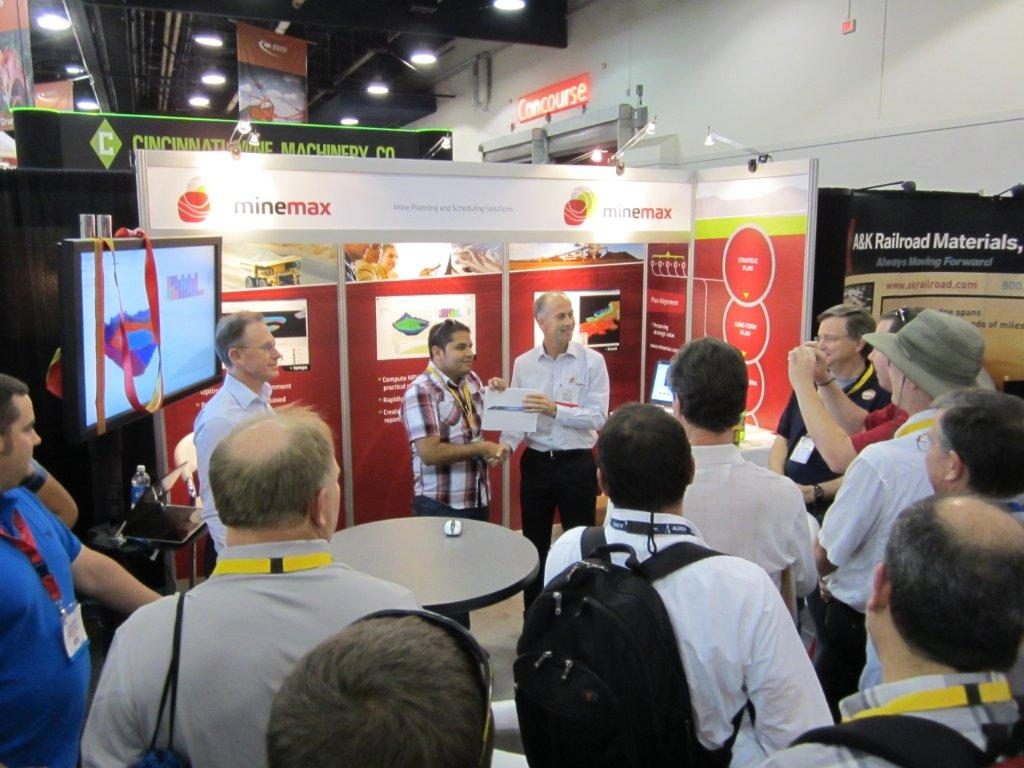 Eder, winner of the iPad, with Jim Butler, CEO of Minemax
More information on Minemax Scheduler 6 can be found here. Maintained Minemax Scheduler users can download Version 6 immediately.