Minemax have released Minemax Scheduler 6.5 with faster solve times and an enhanced user experience for model set-up. A more effective calculation of earliest start time has been implemented to improve optimization solve times.
Just as importantly, version 6.5 improves ease and speed of model preparation. The decision tree is now much more interactive and synchronizes with other process controls to enable users to focus on key model components.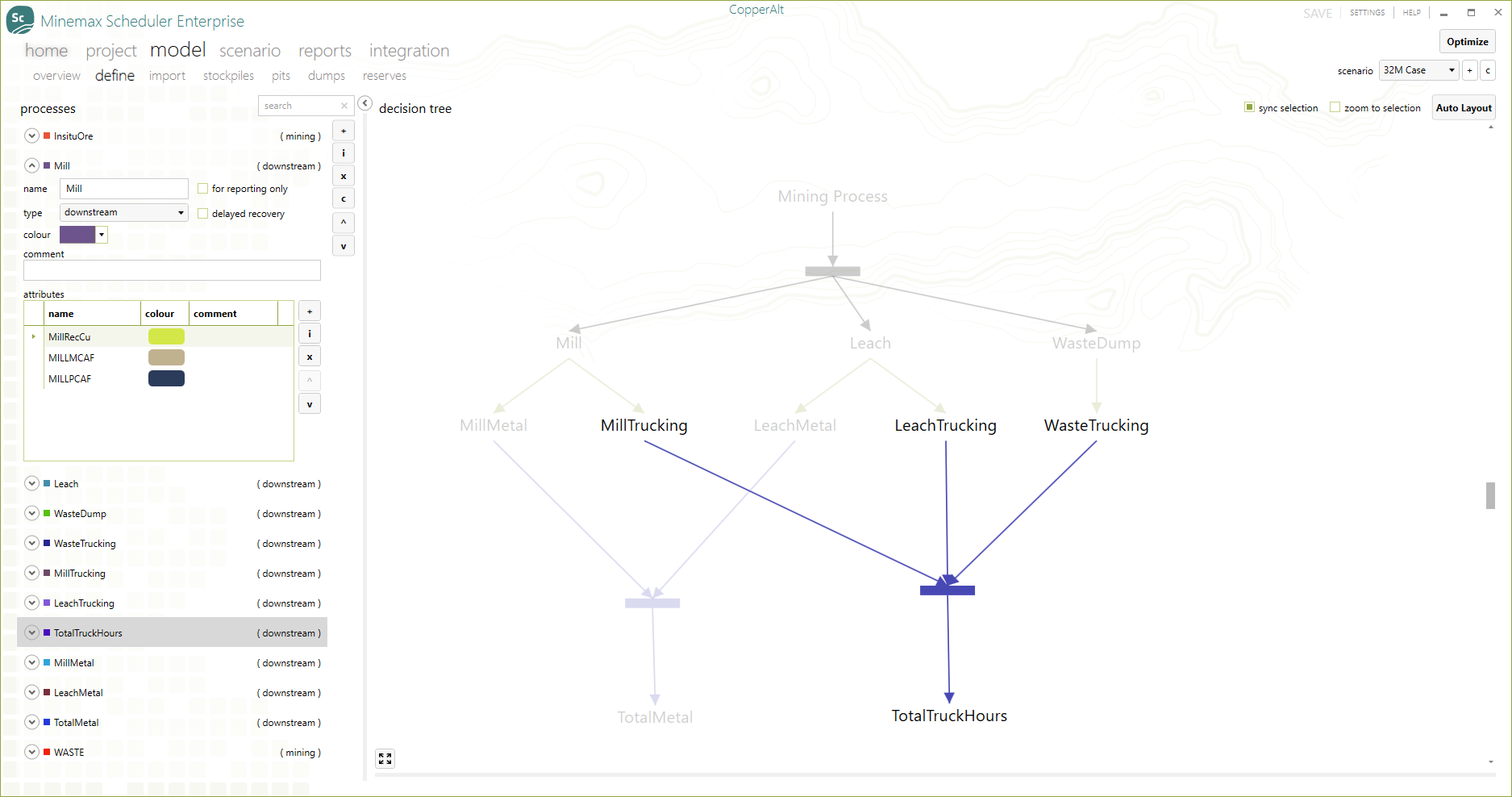 The UI is much faster with very large datasets due to new high-performance UI controls. The unique calculated processes construct of Minemax Scheduler now allows multiple mining processes per transfer direction which simplifies models. Long lists of model items are now much easier to manage and arrange. Last but not least, tabular reports are now more responsive when altering report options. Maintained and subscribed users will be upgraded to version 6.5 through the Minemax Software Manager (MSM).
Minemax Scheduler's strategic mine plan optimization technology has been relied upon by mining companies for over 20 years to optimize the net present value of their mineral assets. With mine schedule optimization, cut-off grade optimization, haulage optimization and capital expenditure optimization, it provides organizations with more value levers than any other available solution.