Minemax have released a new version of Minemax Scheduler to provide an advanced level of fixed cost modeling. With version 6.4.3, mine planning engineers can now associate fixed costs with alternative processes that will only trigger if that process is used. The result is a more accurate financial model leading to a higher value mine plan.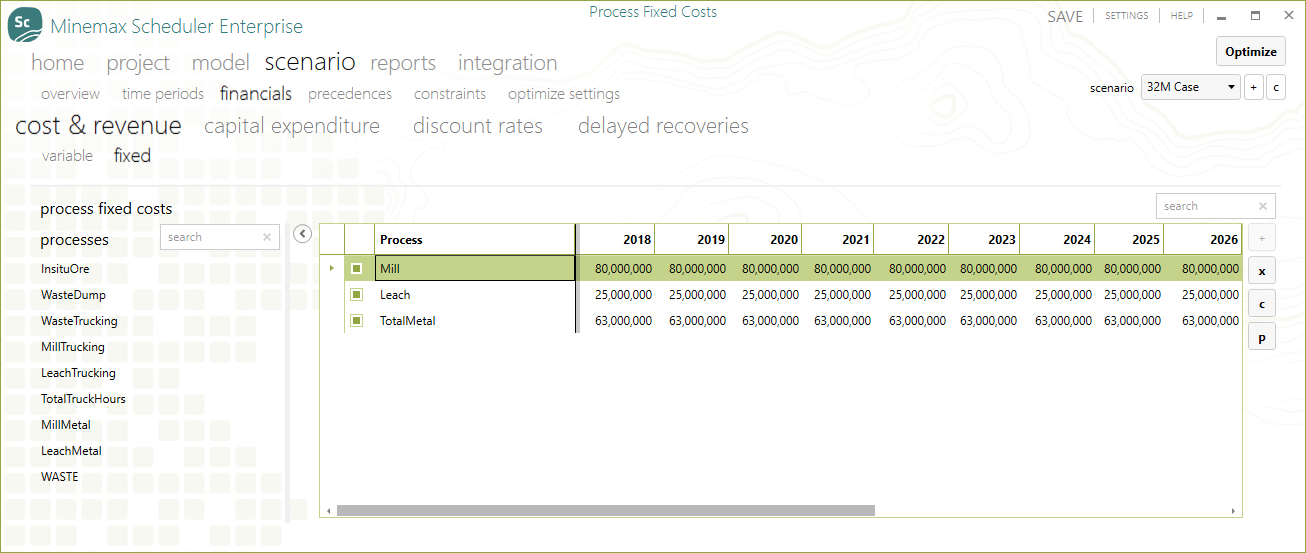 Ore processing facilities have their own fixed costs which are often independent of the quantity of ore fed in. For example, there may be a leach processing option together with a mill which is to come on board some time in the future. Each of these processes has its own fixed costs and throughput-related variable costs. The mill fixed cost should not be accounted for until the mill is actually operational. Process-triggered fixed costs in Minemax Scheduler ensure that the NPV optimal schedule is based on that triggered fixed cost for the mill. In this example, process-triggered fixed cost modeling will give an accurate prediction of the best time to bring on the mill.
Customers using fixed cost modeling for long-term and strategic mine planning can now create more accurate financial models to drive their mine plans. This release falls on the heels of 6.4.2 that introduced general fixed costs. To speak with one of our consulting engineers about your mine planning requirements with fixed costs, contact us.