It is with deep respect and gratitude for Jim Butler's 25 years of service at Minemax, we announce today that Jim is finishing his Minemax journey on the 7th of February 2021 to become involved in the not-for-profit sector full time. Joe Kraft, General Manager Americas, who has been with Minemax for seven years, will be appointed as the new CEO of Minemax, effective Monday 8th of February 2021.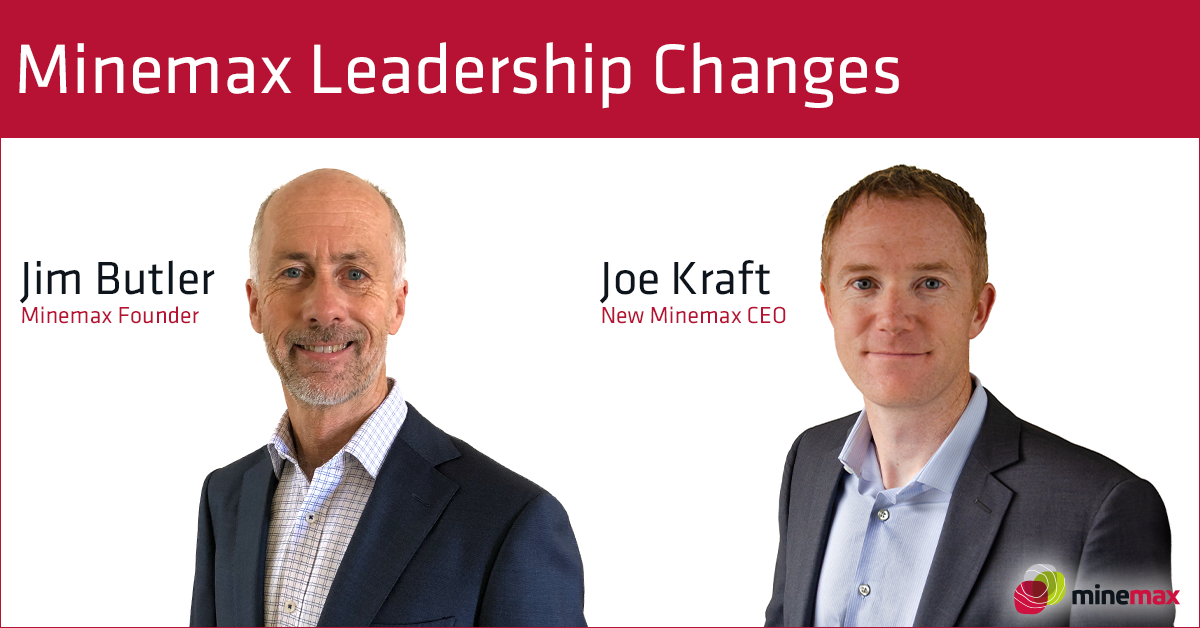 Jim Butler's career with Minemax has been truly remarkable. Jim founded Minemax in 1996 with the vision that mining companies should have access to easy-to-use software for creating practical and economically optimal plans. Since then, Minemax has quickly come to the forefront of mine planning and optimization software solutions with offices in Australia and the USA and with worldwide customer base in over 35 countries.
Jim's involvement in charitable work has also been extraordinary. For over two decades, Minemax was on a mission to assist the poor and vulnerable through company's profits and with Minemax employees participating in annual charitable activities.
The CEO succession was well planned and carefully managed over the past 12 months. Minemax joined Vela Software in February 2020 and since then has had access to Vela's strong operating expertise, resources and global infrastructure for growth and innovation.
In addition, Minemax has a well-established team of mining consultants, software developers and other skilled personnel with extensive expertise in Minemax products, who will continue to work closely with customers worldwide and further develop Minemax software under the new leadership of Joe Kraft.
We cannot thank Jim enough for all the years of his dedication, passion and hard work, guiding Minemax to innovation and excellence and we wish him all the very best in the next stage of his life.