We're pleased to let you know that a new version of Minemax Scheduler will be soon available. This upcoming release will greatly simplify your modelling configurations, allowing you to model some common complex scenarios in less steps.
What does this mean for your mine planning process?
Soon, you will be able to specify directions for any controlled quantity, quality, or location in the constraints grid. This means you can satisfy your requirements for direct, stockpiled or reclaimed movements without the need to define additional calculated processes in the model set-up. This makes your models simpler to configure, easier to adjust, and more efficient overall.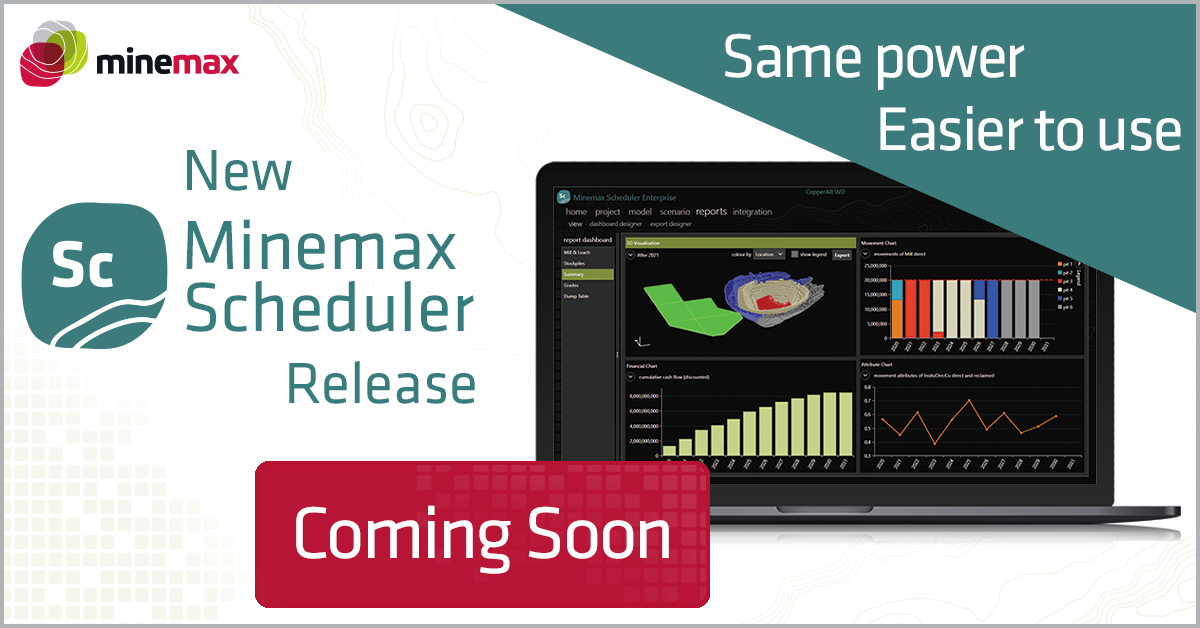 This new development continues our journey of making Minemax Scheduler easier to use, while maintaining the same level of flexibility you need to solve complex mine scheduling problems. Whether you are a new or an experienced user, this enhancement will help you deliver practical strategic plans with maximum value, without the compromise on usability.
More information will be available once the new version is released. Stay tuned for further information.
Feel free to contact us if you have any questions.