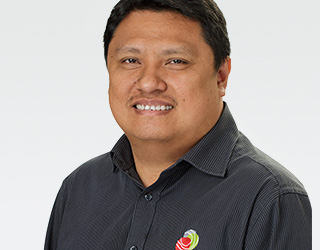 Mike Alapan
Superior service with a smile. Don't let that unassuming exterior fool you – Mike will deliver the solution you need, when you need it.
The growing mining industry in the Philippines persuaded Mike to become a Mining Engineer. He has extensive experience as a mine planner in both open pit and underground mines. Joining Minemax gave him the opportunity to deepen his expertise in optimization and scheduling solutions.
His typical working week revolves around training and consulting, solving clients' mine planning challenges and other support issues. He is also involved in product development, making sure our software fits our client's needs.
Being a dad is his other profession, with his wife and two daughters sharing most of his free time. He also plays computer games and is a football fanatic.