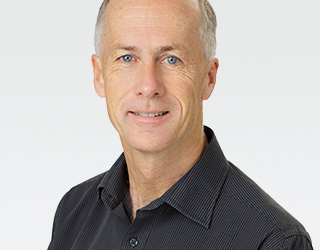 Jim Butler
20 years of focus on value for clients and community. The Minemax Founder with a vision for equipping mine planners with easy-to-use software for a better cause.
Jim just didn't want to leave university, and ended up studying engineering in Canada, the USA and Japan. His interest in operations research, AI, computing and optimization led him to use these in various engineering contexts whenever he could, with an emphasis on planning and scheduling.
He ended up at a mining company researching the application of constraint programming, genetic algorithms and operations research techniques to short-term mine planning. The rest is history!
At Minemax, he is involved in many aspects of the business and finds it very rewarding working with the amazing team we have. Outside of work, he enjoys spending time with his family, being involved at his church, reading, and surfing.